ELEVATE YOUR COMMUNITY WITH TALKS & TRAININGS 
TALKS
Want to ignite a fire in your researchers and get them charged up?
I've got just the trick: a sprinkle of edutainment! Think of it as the best of education and entertainment rolled into one high-energy session. Whether you're hosting a cozy gathering or a grand conference for the scientific community, I bring the zest and zeal to get everyone buzzing.
Let's dive deep into career growth and personal development, all while ensuring your scientists have a blast and leave primed to take their careers to the next level.
TRAININGS & WORKSHOPS
Let's take a deep dive together in a hands-on workshop where we don't just talk; we get things done! From crafting a standout professional identity to mastering the art of personal branding and networking (LinkedIn included!) – we cover it all.
Got a unique topic in mind? Let's talk, and we'll tailor-make a workshop that fits your needs.
PROGRAMS
Here's the deal: While one-off workshops can spark interest and get people into motion, our extensive online career programs, ranging from 5 to 10 weeks, truly ignite transformation. It's not just about learning; it's about DOING, and getting a helping hand every step of the way.
Imagine your scientists not only soaking up knowledge but actively applying it, all while having a coach guiding them and fine-tuning their journey. The result? A huge shift in both their professional capabilities and personal growth.
Complete the form, and we'll set up a virtual chat to supercharge your scientists' careers
Dr. Barbara Janssen
Head of Career Service & Alumni Relations at DKFZ German Cancer Research Center
Amani offered an 8-week career development training  for (post)doctoral researchers. The feedback was amazing: not only did the participants stay committed and active throughout the training, they changed their awareness and mindsets and now feel motivated and energized.  
Feedback to Amani as a trainer: positive, energetic, authentic, enthusiastic, amazing, inspiring, etc. This is not exaggerated - I attended a session myself and experienced the boost.
DR. JEAN YVES TANO
Scientific Coordinator - ASPIRE at Max Delbrück Center
Amani was recently a speaker at our postdoc day in Berlin where she taught us the power of social networks and leveraging of our online profile for career transitions. She is an excellent communicator and full of energy, which made the session highly entertaining, interesting and useful. She is also very easy to talk to and friendly. Overall great person and I would highly recommend her as a coach and speaker! 
DR. PETYA JORDAN
Coordinator Postdoc Center Adlershof HU Berlin 
Amani really knows how to create fun and interactive workshops, how to engage and inspire and make you participate in exercises and connect with others (even when you don't feel like it). I am now full of inspiration and ideas about developing my personal brand and building an effective network! Thank you Amani!
Dr. Ana-Matea Mikecin Drazic
Junior Program Manager at Affimed
Amani's course could not have come at a better time for me. Several weeks after the course started I had a job interview that very quickly progressed into a job offer that I very happily accepted. During the Career Booster Program I gained insights that I believe were an integral part of my very fast and very smooth transition from academia to industry. 
I would highly recommend Amani and her Career Booster Program to all the scientists regardless of the career stage they are at as well as what they plan their next step to be.
Dr. Henning Boekhoff
Scientist at Sciomics
I participated in the 8-week career development program given by Amani at the German Cancer Research Center (DKFZ). Each seminar was well-structured and provided loads of information how to build up an authentic professional identity and find the right career path.
During the program, I learned that a positive mindset is the foundation for success and Amani could provide me with various routinely skills how to create and maintain a positive mindset and become a more grateful person. One of the most important insights for me was that my professional identity is not limited to my (research) skills but is also closely connected to my personality, values, and vision. All of these aspects helped me to better understand the motives of my current decisions and identify the career path(s), which fit the best for me.
Dr.Carsten Donau
Scientific Support Specialist at Chromsystems
When I started the Career Booster Program, sponsored by my institute, I was at the midst/end of my PhD and really didn't know what to do afterward. I benefited from Amani's course because it forced me to take a better look at myself. What do I actually like doing, what skills have I developed that I didn't even think about, what fears are in my way that prevent me from doing what I would actually like?
As a result, I have become much more aware of things that are relevant to me and that should therefore align with my future career path.
 I recommend you take the Career Booster Program if you are a scientist that is 1 or 2 years away from taking the next step in your career but really don't know what you're gonna do afterward or where to start.
Cristina Brischetto
PhD Student at Max Delbrück Center
I had the great opportunity to learn from Amani during one of her powerful seminar. During her training I could realize how important it is to communicate your own values to actually reach the right people with who to build your future. I was delighted to apply many of her insights in my job applications and I had many positive results. Thank to Amani I am now a much more positive scientist with a clear dream and a wide range of opportunities.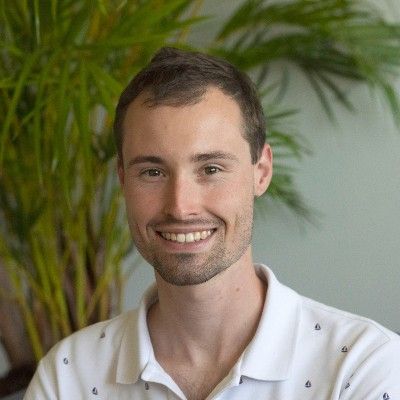 Matthew McCann
PhD Researcher at Max Planck Institute for Biological Intelligence
I completed Amani's Career Booster course, and it completely upgraded my approach and attitude towards my personal career development. With Amani's expert guidance and infection enthusiasm, I have been able to crystallize my career wants and goals, expand my network both on and offline, and develop a growth mindset to be pursuing my desires with joy, enthusiasm, and curiosity.  
Amani lead her workshops with an irresistible excitement, and guided our group into showing up authentically and digging deep into our desires and limitations. Her course taught me tools and strategies that can be applied at any point during my career. I highly recommend her course to anyone who is confused considering their next career step, or simply wants to uplevel their professional life.
Damian Carvajal Ibaez
PhD Researcher at DKFZ
Participating in a 10-week training from Amani Said was one of the most influential and eye-opening experiences I have had for my professional career as a PhD student.
The spectrum of working possibilities after graduating can be overwhelming and Amani was extremely successful in promoting crystal-clear professional clarity, defining Career goals, and teaching us how to pursue them effectively.
Soon after I did Amani's training, my trip to transition outside of Academia started, and thanks to her advice it accelerated very fast! Amani not only made this possible but also made this Career-deciding process an enjoyable and exciting trip!
Empower the Future Scientist